Comprehensive Cancer Control Evaluation Program Coordinator
American Samoa Community Cancer Coalition, 2010
CDC Pacific-CEED Research/Health Communication Project Manager
American Samoa Community Cancer Coalition, 2009
Capacity Building and Evaluation Consultant
American Samoa Community Cancer Network, 2008-09
American Samoa Humane Society, 2008
Independent Business Owner
Scents of Samoa,
2008-present
Research Assistant/Curriculum Writer
Curtin University School of Public Health, 2007

Teacher Trainer and ESL Instructor
South Ocean International, 2003

Teacher Education Instructor

College of Micronesia-Yap, 2006


Capacity Building Consultant, Training Coordinator/Facilitator
National Youth Affairs, 2005-06
Program Developer/Outreach Coordinator
Center for Organizational Effectiveness and Leadership Development, 2005


Youth/Community Development Project Manager
US Peace Corps, 2000-2002
HIV/AIDS Prevention Field Officer

Artistes in Direct Support (AIDS), 2009-10
Program Development Consultant
The Periwinkle Club cancer survivor organization, 2009-10
Polio Eradication Communication Consultant
HIV/AIDS and Gender Consultant
War Child-Holland, 2006
Community Health News Production Assistant

WCCA Television, 2004


Academic Counselor
Clark University Academic Affairs, 2004


Refugee Resettlement Mentor

International Rescue Committee, 2003
Secondary School Instructor
St. Peter High School, 1999-2000


Arts Camp Director

Camp Kamaji, 1999


Youth Mentor/Counselor
TRIO, Minnesota State University-Mankato,1996-1998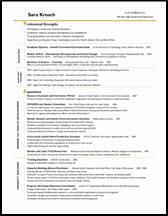 Graduate Diploma - Health Communication
Curtin University, Perth, Australia 2007
Master of Arts - International Development & Social Change

Clark University, Worcester, Massachusetts, USA 2005
Compton Research Fellow

Bachelor of Science-Teaching
Minnesota State University-Mankato, USA 1998
Majors: Communications/Theater Arts and English
Minor: Education
Secondary teaching license
2010
United Nations Basic & Advanced Security in the Field, CDC/WHO Polio Eradication Field & Communication Training
2009
Community-based Disaster Risk Reduction
2008
Small Business Development
2007
Nutrition in Developing Countries
2006
Certified Gender Sensitivity Trainer
2005
Geographic Information Science
Radio Journalism
2004
Graphic Design
Documentary Video Production
Perceptions and Use of Complementary and Alternative Medicine in American Samoa: A Survey of Health Care Providers. 2010.

Hawai'i Medical Journal.

69:6. 21-26.

view article
A New Path: Participatory Problem-solving for Youth Suicide Prevention: Facilitator's Training Manual. 2006. FSM National Youth Council & Youth Suicide Prevention Coalition. 79.